Author: Caryn Larrinaga
Narrator: Jessica McEvoy
Length: 9 hours 54 minutes
Series: The Soul Searchers Mysteries, Book 1
Released: Aug. 1, 2017
Publisher: Twisted Tree Press
Genre: Supernatural Cozy Mystery

"Grief can change us… rewire our brains and shift the way we look at the world…"

After returning home from her father's funeral to find her boyfriend in bed with another woman, Mackenzie Clair is looking for a fresh start. She thinks she'll find it in her favorite childhood vacation spot, but returning to Donn's Hill awakens more than nostalgia. Mac regains a lost psychic ability to talk to the dead, and the poltergeist haunting her apartment is desperate to make her use that gift to find his killer.

Aided by her new roommate – a spirited Tortoiseshell cat named Striker, and the ghost-hunting crew of the nationally televised show Soul Searchers, Mac struggles to learn how to use her powers. But she'd better get a handle on them fast, because someone in town is hiding a deadly secret. If Mac can't somehow divine the truth, Donn's Hill will never be the same.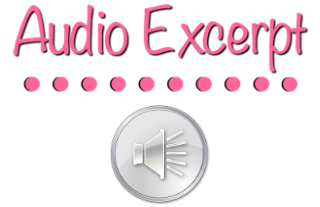 Caryn Larrinaga is a self-described horror evangelist and paranormal junkie. Her debut supernatural mystery novel, DONN'S HILL, won the League of Utah Writers 2017 Silver Quill Award in the adult novel category and was a 2017 Dragon Award finalist. Her short fiction has won multiple honors and been featured in local and international anthologies. Watching scary movies through split fingers terrified Caryn as a child, and those nightmares inspire her to write now. She lives near Salt Lake City, Utah, with her husband and their clowder of cats. Visit http://www.carynlarrinaga.com for free short stories and audiobooks.
Between peddling video games and teaching yoga in her home state of Arizona, Jessica McEvoy attempts to conduct a career as a professional voice actress. This, however, is moderately undermined by the fact that she records in a dimly lit closet with her microphone balanced on a stack of old board games (Junior Scrabble and Powerpuff Girls Monopoly form a strong foundation), but she hopes that no one holds that against her.
Though her main work consists of narrating audiobooks, her first dive into the voice world was through the NoSleep podcast after answering a post from the LibriVox forums. Having been raised on horror movies and scary stories, she was beyond excited to be able to work on the show. Many stories, tortured screams, deranged villains, and creepy little girl giggles later, Jessica hopes to work on the podcast for seasons and seasons to come.

5/5 stars
Not many towns can boast an annual paranormal festival, but Donn's Hill is a town like no other. Everyone has an aura, a vibe or a fascination with the paranormal. There's even a dedicated team of ghost hunters for a TV show. Not that Mac knew this when she moved there, though she did remember her mom taking her to the festival when she was a child. It's probably her only memory of her mom whose maternal instinct was somewhat lacking. Raised by her father, recently passed, and finding her boyfriend is a cheat, Mac packs up her belongings and heads for Donn's Hill where she discovers an ability to communicate with the dead, who are most eager to talk to her. 
Mac is a likeable character, a true bookworm, an introvert, and coffee addict – how could I not like her? 😉 
Learning her new "apartment" has a ghost is the least of her problems to start with, and she keeps the fact to herself for some time, trying hard to adapt to her new surroundings and not wishing to cause a fuss. At least she has Striker the cat to share her woes. Not just any cat though, Striker comes to her defence many a time, and especially when it matters most. When her apartment ghost proves more difficult, then she calls for help from the town's medium, Gabriela to rid her space of the now-frantic poltergeist. 
Mac starts working for the ghost-hunting team, as they recognise her affinity with the spirit world, and how she seems to attract the very ghosts they are looking for. Except, ghost-hunting leads to her finding some more recently deceased residents. Solving these murders now becomes a priority. 
The narration by Jessica McEvoy is well done; she plays the characters with differing tone making it easy to follow. Combined with an intriguing storyline, fascinating backdrops, and well-rounded characters the story comes alive in all its creepy eeriness and Mac's moments of vulnerability.
Stand-out moments: Striker takes first place, swiftly followed by that windstorm …and then it's all topped off with a great ending. I'm hooked and in this for the long haul – bring on book two!
I received this audiobook as part of my participation in a blog tour with Audiobookworm Promotions. The tour is being sponsored by Caryn Larrinaga. The gifting of this audiobook did not affect my opinion of it.

Plugging you into the audio community since 2016.
Sign up as a tour host here.
As always,